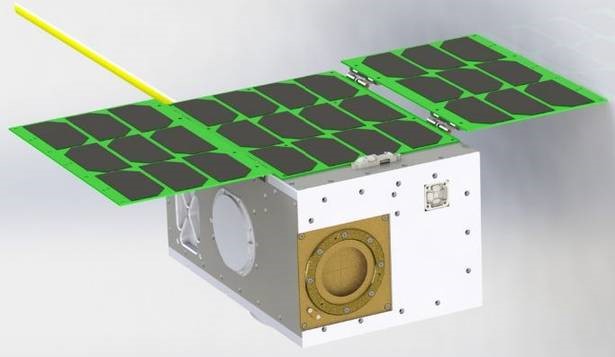 Disclaimer: Copyright infringement not intended.
Context
INSPIRESat-1 CubeSat, developed under the International Satellite Program in Research and Education (INSPIRE), is ready for launch, the Indian Institute of Space Science and Technology (IIST) has said.
About
INSPIRESat-1 is a collaborative effort by the Laboratory for Atmospheric and Space Physics (LASP) at the University of Colorado Boulder in the U.S., the National Central University, Taiwan, and the Nanyang Technological University in Singapore, apart from the IIST.
The satellite, which will be placed in a low earth orbit, is equipped with a Compact Ionosphere Probe for studying the earth's ionosphere.
A constellation of earth and space-weather observation satellites is envisaged under the INSPIRE programme.
The small satellite that weighs less than 10 kg will be launched aboard an upcoming Polar Satellite Launch Vehicle (PSLV) mission of the Indian Space Research Organisation (ISRO).
A CubeSat (U-class spacecraft) is a type of miniaturized satellite for space research that is made up of multiple cubic modules of 10 cm × 10 cm × 10 cm size.
https://www.thehindu.com/sci-tech/science/inspiresat-1-primed-for-launch-says-indian-institute-of-space-science-and-technology/article36291459.ece