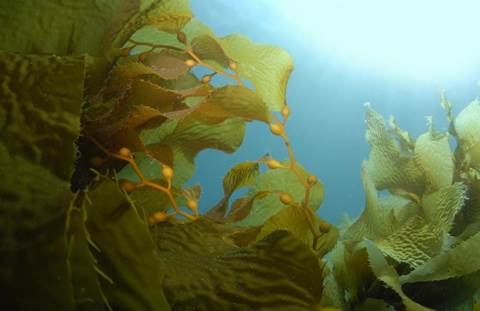 Copyright infringement not intended
Context: Ocean warming disrupts early-stage development of Giant Kelp, the largest marine algae that are intrinsic to sea life, leading to rapid decline in kelp forests across the world, a new study found.
Details:
The world has lost much of its kelp forests in the last century to rising sea temperatures, but the mechanism of deterioration was not fully understood by scientists.

The Giant Kelps reproduce by releasing single-cell units called spores that grow into 'germ tubes' that gather nutrients and develop into adults.

At higher temperatures, spore release increased but "spore settlement, germination and germ-tube length" were negatively impacted, the researchers found.

In the last 30 years, sea surface temperatures have gone up by 0.13°C per decade and oceans are expected to heat up by 1-3°C by the turn of the century, the scientists wrote. This condition threatens existing kelp forests as well, they warned.

These large, fleshy brown algae are found along much of the world's coastline. They nourish and shelter thousands of marine species. In the healthy state, they act as carbon sinks.

But as they are damaged, they release much of the sequestered carbon into the atmosphere.

Understanding the thermal threshold of spore and germling life stages of giant kelp is key for making predictions of how such a valuable ecosystem engineer will perform in decades to come, said Matthew Desmond from the department of marine science of the University of Otago.

About Kelp Forests:
Kelp forests are under water areas with a high density of kelp, which covers a large part of the world's coastlines.

They are recognized as one of the most productive and dynamic ecosystems on Earth.

Smaller areas of anchored kelp are called kelp beds.

Kelp forests occur worldwide throughout temperate and polar coastal oceans.

In 2007, kelp forests were also discovered in tropical waters near Ecuador.

In context, algal kelp forest combined with coral reefs account for less than 1% of global primary productivity.

Physically formed by brown macroalgae, kelp forests provide a unique habitat for marine organisms and are a source for understanding many ecological processes.

Over the last century, they have been the focus of extensive research, particularly in trophic ecology, and continue to provoke important ideas that are relevant beyond this unique ecosystem.

For example, kelp forests can influence coastal oceanographic patterns and provide many ecosystem services.

However, the influence of humans has often contributed to kelp forest degradation.

Of particular concern are the effects of overfishing nearshore ecosystems, which can release herbivores from their normal population regulation and result in the overgrazing of kelp and other algae.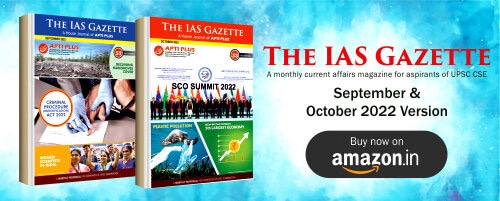 https://www.downtoearth.org.in/news/wildlife-biodiversity/study-unravels-how-ocean-warming-impacts-early-development-of-giant-kelp-can-aid-conservation-86543