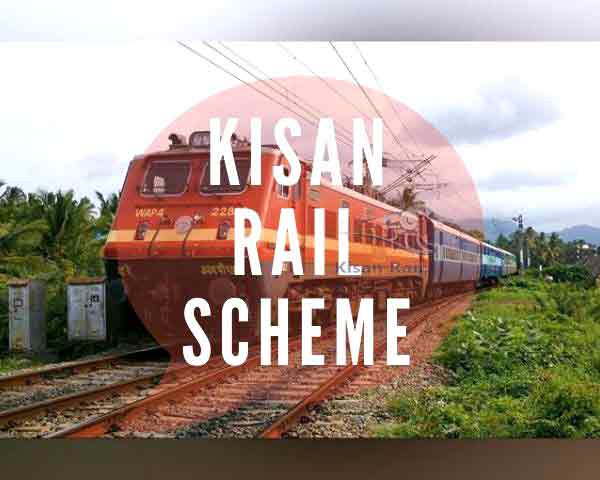 Copyright infringement not intended
Context
In a first, 2.5 tonnes of 'Vazhakulam' pineapples sent to Delhi by rail under Kisan rail scheme.
About
Indian Railways is running the Kisan Rail train services, to transport perishables and agri-product, including milk, meat and fish.
Objective
The primary objective of running Kisan Rail trains is to increase the income in farm sector by connecting production centers to markets and consumption centers.
Further details
The first Kisan Rail train was flagged-off in.2020 between Devlali (Maharashtra) and Danapur (Bihar).
50 percent subsidy is given in freight (being borne by Ministry of Food Processing Industries under 'Operation Greens – TOP to Total' scheme) for transportation of fruits and vegetables;
No minimum limit on quantity that can be booked, enabling even small and marginal farmers to reach bigger and distant markets.
Commodities covered
Perishables including fruits, vegetables, meat, poultry, fishery and dairy products.
Main crops/farm-produce transported via Kisan Rail train include oranges, onion, potato, banana, mango, tomato, pomegranate, custard apple, capsicum, chikoo, carrot, etc
Significance
Kisan Rail is a step to enable farmers to utilize the vast railway network to gain access to distant, bigger and more lucrative markets. Access to such markets will enable farmers to sell their produce at a better price, which will go a long way in fulfilling Government's vision of 'doubling farmers' income.' Kisan Rail is a factor enabling improvement in terms of trade for farmers and the real returns received by farmers for their produce.
https://economictimes.indiatimes.com/news/economy/agriculture/in-a-first-2-5-tonnes-of-vazhakulam-pineapples-sent-to-delhi-by-rail-under-kisan-rail-scheme/articleshow/87910909.cms?utm_source=contentofinterest&utm_medium=text&utm_campaign=cppst