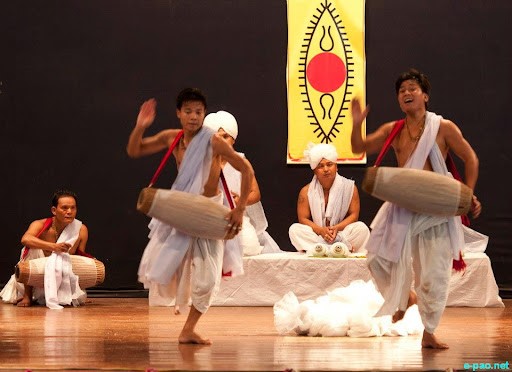 Disclaimer: No copyright infringement of images intended.
Context
"Nata-Sankirtana" festival was started at the Mandap of Jawaharlal Nehru Manipur Dance Academy (JNMDA), Imphal, from September 30, 2021.
About
It is a three-day festival of Dance and Music in Manipur.
Ragas, Nata sankirtana is a hymn of lord Krishna that synthesizes seevral indigenous rhythms. Sankirtana follows a strict code in its performance with rhythms pattern and costumes that are determined by specific rules & regulation.
Sankirtana is performed to mark important occasions in person's life such as from birth to death.
UNESCO had recognized Manipur Nata Sankirtana in 2013.
https://ifp.co.in/10013/festival-of-dance-and-music-in-imphal-on-september-28-30