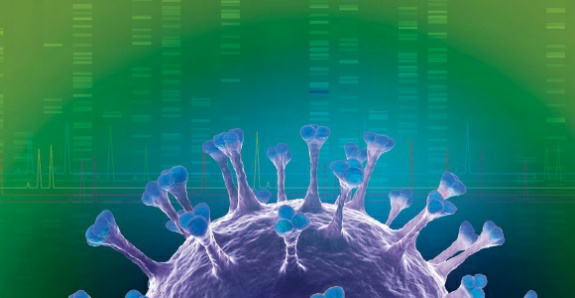 Disclaimer: Copyright infringement not intended.
Context
The Indian Council of Medical Research (ICMR) has approved a testing kit for detecting the Omicron variant of SARS-CoV-2.
About
The kit is manufactured by Tata Medical and Diagnostics and is named OmiSure.
The kit will be used to confirm Omicron in patients with its S-Gene Target Failure (SGTF) strategy.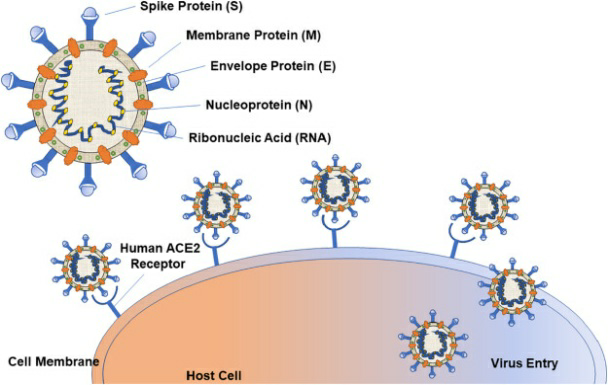 S-Gene Target Failure (SGTF)
Covid-19 Tests target "multiple genes" of the virus so that a broad range of variants are covered.
For example, 'S' Gene, ORF, 'N' gene, Rdrp, 'E' gene etc are viral genes that are targeted to detect COVID-19 virus, and multiple genes make up the genetic structure of SARS-Co V-2.
In case of Omicron variant, the 'S' gene is not getting detected in the test due to mutation in the gene, while other gene targets such as ORF gene and N gene are getting detected.
The occurrence is called as 'S' Gene Target Failure (SGTF) positive cases.
Such samples can be presumptively reported as Omicron positive and can be sent for fast-track genome sequencing for confirmation.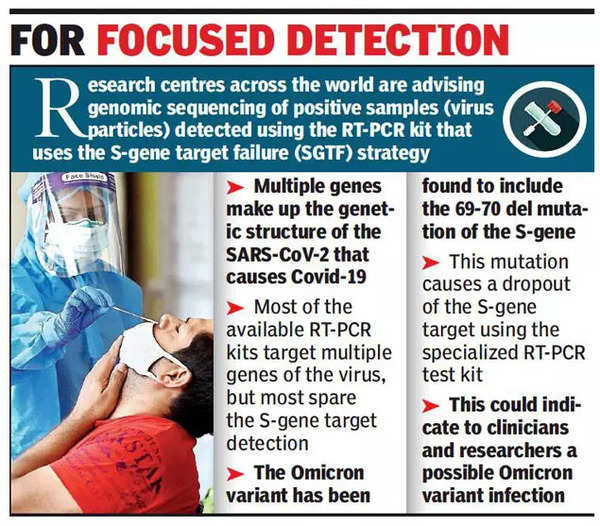 Significance
Diagnostic services are critical for public health.
During an outbreak, timely information is needed to guide and tailor public health response to stop/ curtail disease spread.
The SGTF strategy will work as a kind of early detection at RT-PCR stage, and will help in screening COVID-19 positive samples of Omicron variant.
https://epaper.thehindu.com/Home/ShareArticle?OrgId=G2K9C4JDI.1&imageview=0