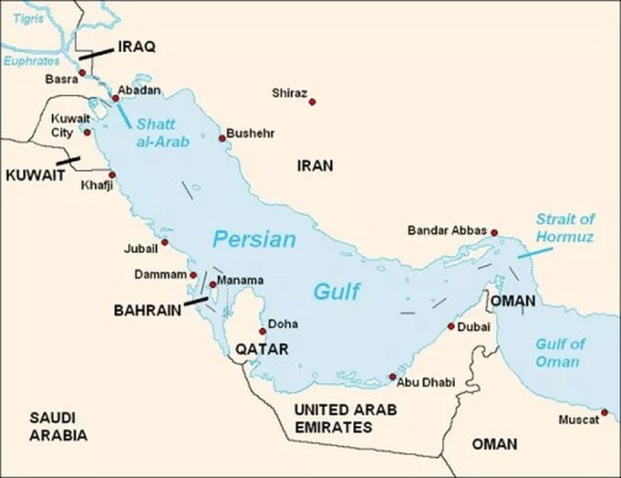 Copyright infringement is not intended
Context: INS Trikand is currently deployed in the Persian Gulf and Gulf of Oman as part of Operation Sankalp.
About Operation Sankalp:
Operation Sankalp was started in June 2019 after there were explosions on board two oil tanker ships in the Gulf of Oman amid increased tensions between Iran and the U.S.
Significance:
The Indian Navy's Operation Sankalp has provided safe passage to an average 16 Indian-flagged merchant vessels in the Gulf region everyday.
India is dependent for about 85% of its demand for oil on imports. In 2019-2020, around 62% of India's oil imports valued at approximately $66 billion came from the Gulf region.
Due to the prevailing security situation in Persian Gulf, it is required to provide security to Indian-flagged merchant vessels transiting through the region by showing presence, escorting or providing close support to vessels as required.
About INS Trikand
It is a state-of-the-art guided missile stealth frigate.
It is part of the Western Fleet that operates under the Western Naval Command, based at Mumbai.
https://www.pib.gov.in/PressReleasePage.aspx?PRID=1772995