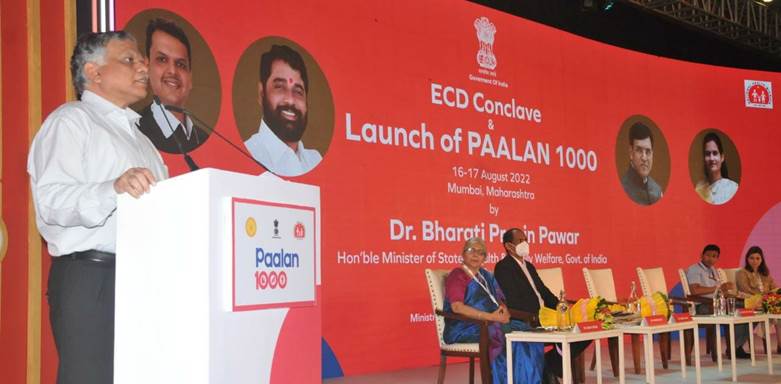 Copyright infringement not intended
In News
The Union Minister of State for Health has attended the virtual launch of the 'Paalan 1000'; a National Campaign and Parenting App at the Early Childhood Development

The programme was organised in Mumbai.

On the occasion, the Union Minister of State for Health has highlighted that India has achieved great progress in reducing child mortality from 45 per 1,000 live births in 2014 to 35 per 1,000 live births in 2019.

'Paalan 1000' focuses on the cognitive development of children in the starting two years of their life.

It will provide practical advice to caregivers about everyday routines and will help clear doubts.
Significance
A baby's brain development begins during pregnancy and is influenced by the pregnant woman's health, nutrition and environment.

During the first two years of a child's life, the growing child needs the right nutrition, stimulation, love and support.

The first 1,000 days establish a solid platform for a child's physical, mental, emotional, cognitive and social health.
https://epaper.thehindu.com/Home/ShareArticle?OrgId=G6HA5K9TO.1&imageview=0