PFIZER AND MODERNA COVID VACCINE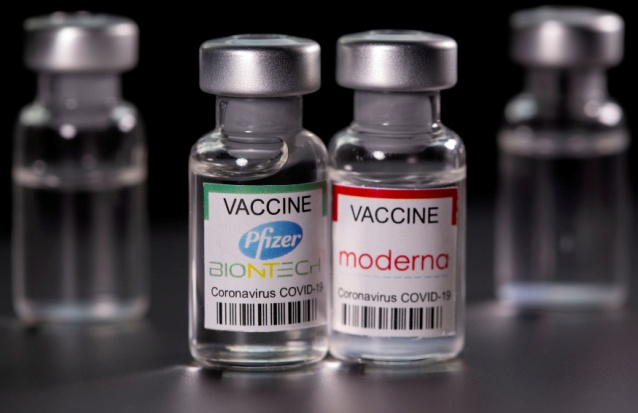 Disclaimer: Copyright infringement not intended.
Context
In the United States, the Food and Drug Administration (FDA) has extended the authorization of the Pfizer and Moderna Covid vaccine booster doses for all adults aged 18 and older.
About
Earlier, booster shots were allowed for people aged over 65 or for those at high risk of severe disease.
Booster shot is an additional dose of a vaccine needed periodically to 'boost' the immune system.
In medical terms, a booster dose is an extra administration of a vaccine after an earlier (primer) dose.
After initial immunization, a booster injection or booster dose is a re-exposure to the immunizing antigen.
It is intended to increase immunity against that antigen back to protective levels, after memory against that antigen has declined through time.
For example, tetanus shot boosters are often recommended every 10 years, by which point memory cells specific against tetanus lose their function or undergo apoptosis.
Conclusion
The decision will help to provide continued protection against Covid-19, including the serious consequences that can occur, such as hospitalization and death.
https://newsonair.gov.in/News?title=US-extends-authorization-of-Pfizer%2c-Moderna-Covid-vaccine-booster-doses-for-aged-18%2c-older&id=429974