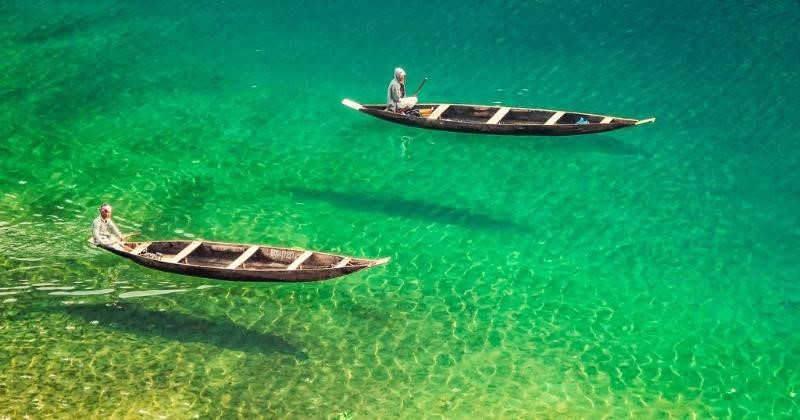 Disclaimer: No Copyright infringement intended.
Context
The Meghalaya government has "scrapped" an agreement with private power developers to execute the proposed 210 MW Umngot hydroelectric project following protests.
What is the issue?
People of at least a dozen villages fear the death of Umngot River and their tourism-based livelihood if the 210 MW hydroelectric project comes up.
The villages are near the border with Bangladesh in East Khasi Hills district but the dam is proposed upstream in the adjoining West Jaintia Hills district.
The project documents say people of 13 villages along the Umngot are likely to lose 296 hectares of land due to submergence if the dam comes up.
Umngot River
The Umngot River attracts many tourists to Dawki bordering Bangladesh.
The water of the river is so clear that boats seem to rest on a crystal glass surface besides casting their shadows on the river bed.
It is one of the cleanest rivers in India.
Located in Meghalayathis river is the natural boundary between Ri Pnar (of Jaintia Hills) with Hima Khyrim (of Khasi Hills) over which hangs a single span suspension bridge.
It is the gateway to Bangladesh.
https://www.thehindu.com/news/national/other-states/after-protests-meghalaya-dam-project-scrapped/article36219044.ece