SHARM-EL-SHEIKH ADAPTATION AGENDA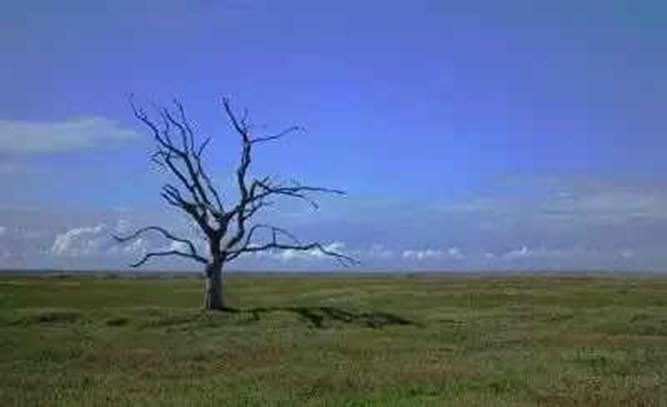 Copyright infringement not intended
Context: Seeking to minimise devastating impacts of climate change, the COP27 presidency has launched the Sharm-elSheikh Adaptation Agenda outlining 30 goals to enhance resilience for four billion people living in the most climate vulnerable communities by 2030. India having vast coastlines and other vulnerable areas will also be benefited from this move.
Details:
The presidency sought to mobilise $140 billion to $300billion through both public and private sources annually to pursue goals which include transitioning to climate resilient, sustainable agriculture that can increase yields by 17% and reduce farm level greenhouse gas (GHG) emissions by 21%, without expanding agricultural frontiers, and while improving livelihoods of farmers.

Collectively, these outcomes represent the first comprehensive global plan to rally both state and non-state actors behind a shared set of adaptation actions that are required by the end of this decade.

These actions will be taken across five impact systems: food and agriculture; water and nature; coastal and oceans; human settlements, and infrastructure. They will include enabling solutions for planning and finance across these sectors.

The 30 adaptation outcomes under the agenda also include bringing 2,000 of the world's largest companies on board to integrate physical climate risk and develop actionable adaptation plans, and investing $4 billion to secure the future of 15 million hectares of mangroves.

Spread over India and

Bangladesh

, the Sundarban region, home to 7. 2 million of the world's most vulnerable people and the single largest mangrove forest in the world, will benefit from the adaptation efforts.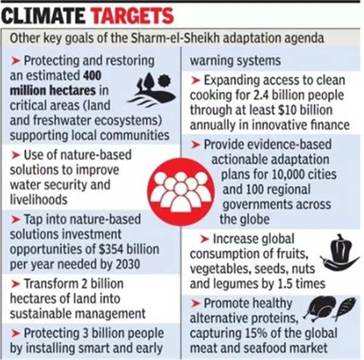 Each outcomepresents global solutions that can be adopted at a local level to respond to local climate contexts, needs and risks, in order to protect vulnerable communities from rising climate hazards, such as extreme heat, drought, flooding, etc.
https://timesofindia.indiatimes.com/india/india-likely-to-benefit-from-fund-for-climate-vulnerable/articleshowprint/95413774.cms