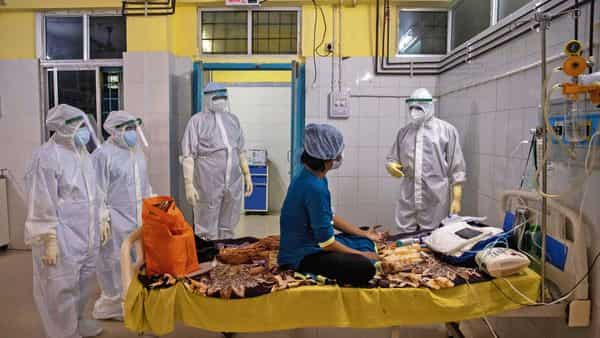 Copyright infringement not intended.
In News
DBT-National Brain Research Centre (DBT-NBRC) have recently developed project SWADESH, a unique brain initiative focusing on certified neuroimaging, neurochemical, neuropsychological data and analytics that are made accessible to researchers for managing brain disorders.
About
SWADESH is the first large-scale multimodal neuroimaging database designed specifically for Indian population with big-data architecture and analytics for various disease categories under one platform.
To strengthen Alzheimer's disease (AD) research and help scientific community come up with promising treatments. SWADESH proposes a big-data architecture that manages and analyzes six modules, namely neurodegenerative [AD, mild cognitive impairment (MCI), and Parkinson's disease (PD)], neuropsychiatric (schizophrenia and bipolar disorder), neurodevelopmental (autism and epilepsy), COVID-19-related disorders, other disorders, and healthy subjects.
About DBT
The Department of Biotechnology (DBT), under the Ministry of Science and Technology, promotes and improves biotechnology development in India through its development and implementation in agriculture, healthcare, animal sciences, the environment, and industry.
About NBRC
National Brain Research Centre is the only institute in India dedicated to Neuroscience Research and Education. Scientists and students at NBRC come from diverse academic backgrounds, including biological, computational, mathematical, physical, engineering and medical sciences, and use multidisciplinary approaches to unravel secrets of the brain.
https://pib.gov.in/PressReleasePage.aspx?PRID=1775313