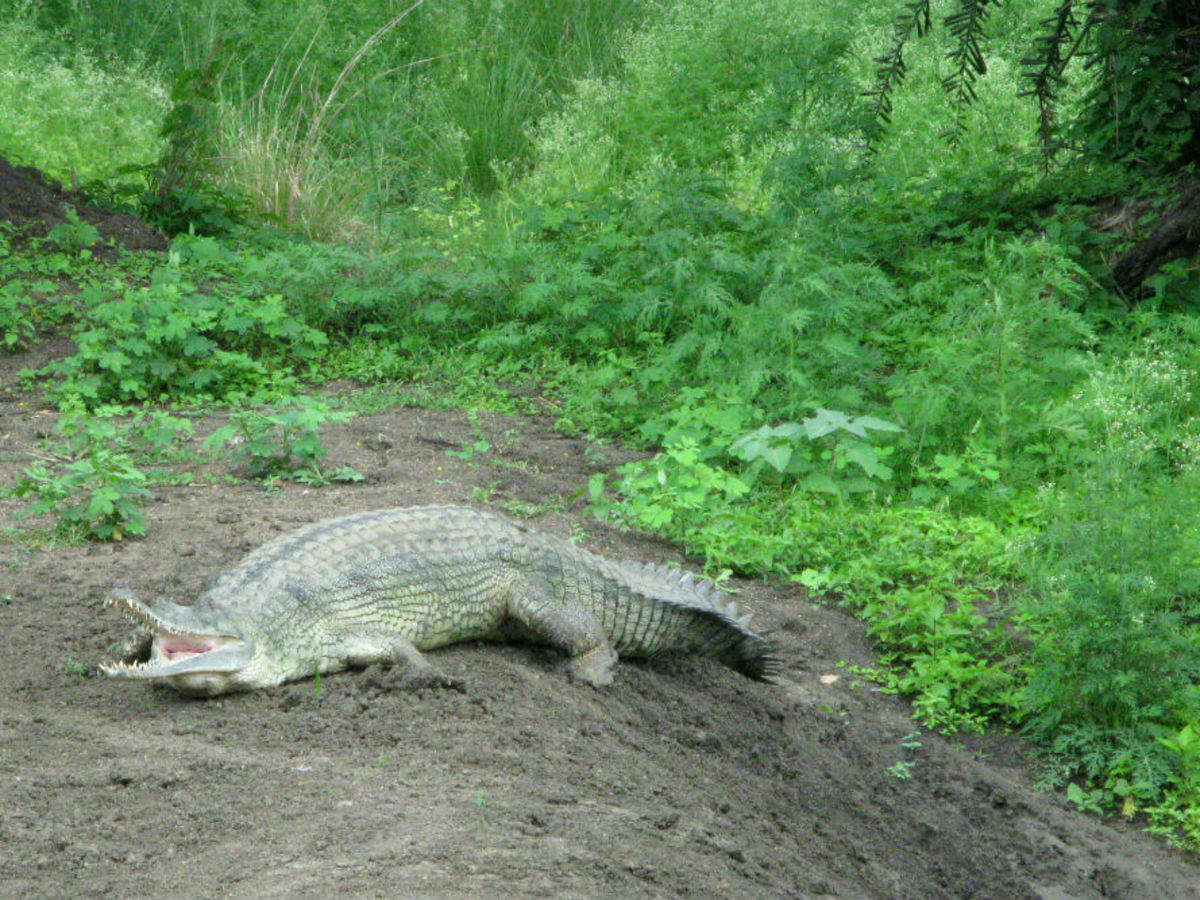 Copyright infringement is not intended
Context: India's oldest sloth bear Gulabo dies at Bhopal's Van Vihar national park.
About Van Vihar National Park
Location: located on the banks of Bhopal's Upper Lake (Madhya Pradesh).
It also runs a rescue and breeding centre for sloth bears.
It is developed and managed as a modern zoological park.
It categorises animals in two categories, captive and herbivores. All carnivorous animals are kept inside enclosed areas and herbivores are allowed to roam freely.
Sloth bear
The sloth bear species are native to the Indian subcontinent.
Habitation:

It mostly occurs in areas with forest cover, low hills bordering the outer range of the Himalayas from Punjab to Arunachal Pradesh.
It is absent in the high mountains of Himachal Pradesh and Jammu and Kashmir, the northwestern deserts of Rajasthan, and a broad unforested swath in the south.

Protection status: It is listed as Vulnerable on the IUCN Red List.
Threats: habitat loss and degradation.
Other protected areas in MP: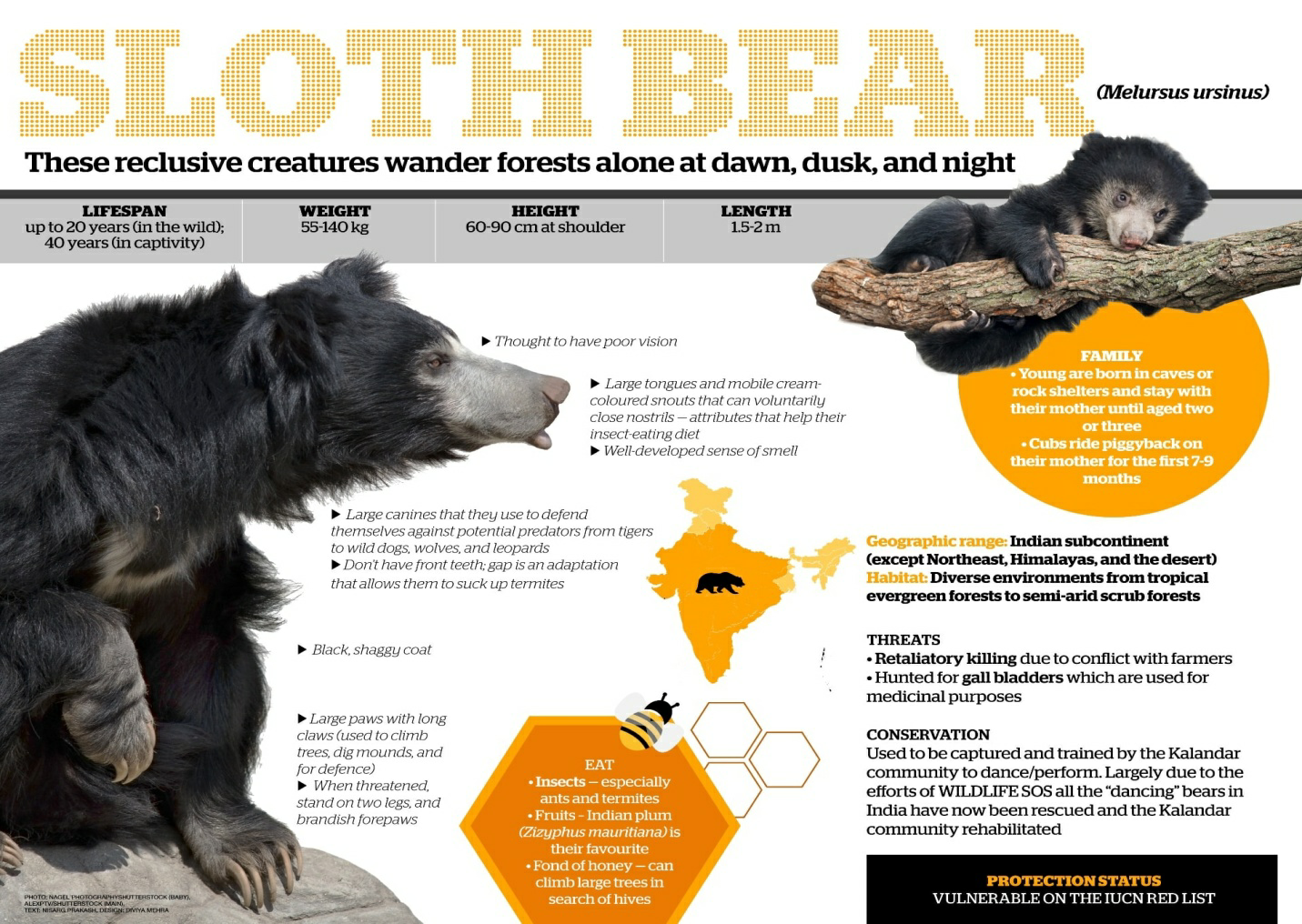 https://www.thehindu.com/news/national/other-states/indias-oldest-sloth-bear-gulabo-dies-at-bhopals-van-vihar-national-park/article38231004.ece?homepage=true