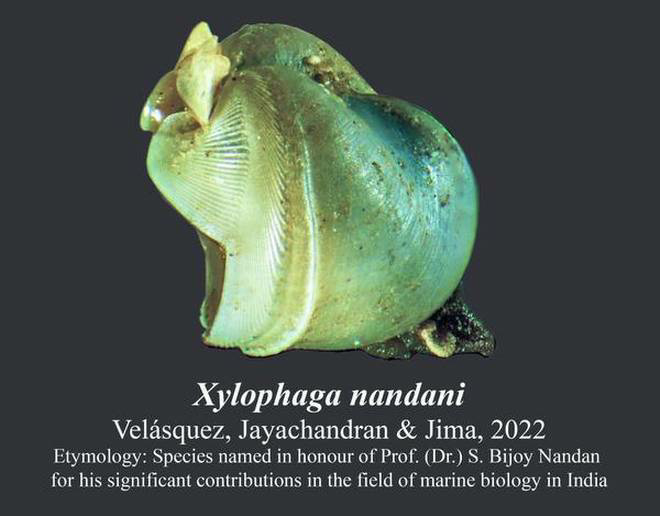 Copyright infringement is not intended
Context: New species of wood-boring, deep-sea mollusc found in Arabian sea.
About Xylophaga nandani:
It is a new species of a rare, deep-sea mollusc belonging to the family Xylophagaidae.
Discovered from: the eastern Arabian Sea.
Significance of this discovery: This is the first time that a member of the genus Xylophaga is being recorded from the Arabian Sea.
Special features of members of the family Xylophagaidae:

They are deep-sea dwellers, their presence recorded even at depths of 7,000 metres.
Commonly found on wood that plunge to great depths, rarely they are also found on wood drifting on the ocean.
They use their shells to cut wood into tiny grains and use it as a source of energy.
https://www.thehindu.com/sci-tech/energy-and-environment/new-species-of-wood-boring-deep-sea-mollusc-found-in-arabian-sea/article38266271.ece